Vanaf woensdag 15 juli hebben we bij Radio Hollands Palet weer twee nieuwe programma's erbij!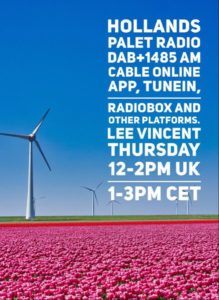 Op woensdagmiddag kun je vanaf 15:00 uur twee uur lang luisteren en genieten van de (Engelstalige) Dave Royal show! En het leuke is dat de show 'Live' wordt uitgezonden vanuit Liverpool, Engeland!
Op donderdagmiddag vanaf 13:00 uur kun je twee uur lang luisteren naar de (Engelstalige) show van Lee Vincent.
Voor meer informatie over Dave kun je een kijkje nemen op zijn website: http://www.daveroyal.co.uk/
Voor meer informatie over Lee kun je kijken op zijn Facebook pagina: https://www.facebook.com/leevincen/
_______________________________________________________________________________
Dave's Royal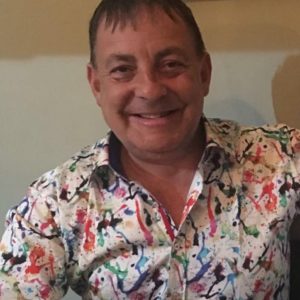 It started with radio when i was 9 years old and the proud owner of a pocket AM transistor, discovering the delights of Radio Luxembourg at nights, I used to pretend to DJ in my bedroom in front of my mirror.
I became a presenter on Radio in the mid 1980s and also DJ'd throught the UK and Europe Nightclub scene in the 1980's and 1990's taking me to some fantastic Discotheques.
My professional Radio career spans 34 years and includes Fresh AM, Radio Maspalomas, among many others. But like many, I finds today's commercial radio to be repetitive and predictable and so, since 2014, I have produced shows from my own Liverpool based broadcast studio for a variety of stations, aimed at listeners who want to hear all that great music with great "warmth and personality".
I'm delighted to be part of Hollands Palet broadcasting on DAB+ AM Cable and Online, based in the Netherlands broadcasting on 245am and Online alongside some seasoned radio professionals, I have worked with the likes of Tony Blackburn, Nile Rogers, to name a few over my magical Radio Career.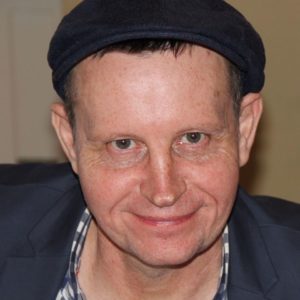 Lee Vincent
Radio broadcaster since 1989, presenting, on many FM and AM and radio stations , in the uk , classic style of radio with a love of music from 60s to 80s , currently heard weekley on many Dutch stations both on am and online for a weekley oldies radio show , also keen record and cd collector building an extensive music collection over many years.